ROSE JEWELLERY
About Rose
Rose Jewellery is a new jewellery store which stand as a brand who is ready to answer today's jewellery industry chalenges which are getting tighter by the day.
Be in the list to join our GORGEOUS TEA TIME every weekend and get your special offer with irresistible benefits from ROSE JEWELLERY!
BE GORGEOUS & PASSIONATE

You're invited to join ROSE JEELLERY 'Gorgeous Tea Time' gathering! We facilitate you and your friend to meet interesting people to leverage your social and business network! You will also have chance to enjoy our excellence service as your shopping experience, Privileges membership program from special offer, and various benefits from Rose Jewellery and Our Exclusive Partners.
PRIVILEGES
INTRODUCTION THE ROSE JEWELLERY PRIVILEGES CARD
At Rose Jewellery, the customer is at the heart of everything we do. From the very beginning, we have given our customer an unsurpassed jewellery shopping experience-and now, as part of our endeavour to enhance customer satisfaction, we are delighted to introduce one more value-added service, Rose Jewellery Privileges Card
NEWS & EVENTS
LATEST STORIES FROM ROSE JEWELLERY
admin
Aliquam pulvinar felis auctor mauris semper, sit amet eleifend lectus auctor. Sed […]
admin
Aliquam pulvinar felis auctor mauris semper, sit amet eleifend lectus auctor. Sed […]
WHAT PEOPLE SAY
CUSTOMERS LOVE US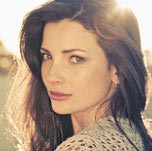 Mauris quis purus eu nisl scelerisque bibendum. Phasellus laoreet non orci vitae accumsan. Suspendisse feugiat sagittis lacinia. Praesent fringilla elit erat, porttitor dictum felis faucibus ornare. Donec pellentesque id metus ac pretium.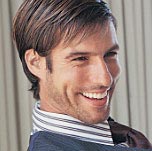 Praesent ut sem dignissim, dapibus est et, consectetur sem. Integer scelerisque hendrerit placerat. Nullam imperdiet lectus at elit fringilla, vitae ullamcorper leo luctus. Duis imperdiet ut ex et ullamcorper. Duis lorem turpis, scelerisque sit.